Digital Marketing & Web Design
SEM or PPC digital marketing is a fast and effective way to drive targeted and qualified visitors to your website.
Why do you want to work with a Google Partner? Better strategy, experience, and results that yield a superior ROI.

Organic keyword research and analysis, content strategy, recommendations & revisions; new page creation; images and video optimization.
Digital Marketing & Web Design
Mastering and Applying the Latest Web Standards and Technologies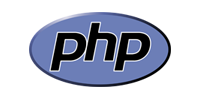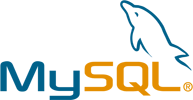 Our old website never showed up in the search engines. Since Miller Media launched our new site, the exact same web-content now generates high level returns in the major search engines.
I wanted to tell you how pleased we are with the work of Miller Media. The website looks and functions great. Customers have commented on how much better is it than our last version. Great job and we look forward to working with you on other projects in the future. Please stay in touch.
The website Miller Media created for us is fabulous. It has already generated some new customers and I am getting compliments on it daily.Miller Media should be very proud of the work they are doing here
Because of its content, it has increased our business due to the fact that it educates and informs the customer to make the right buying decision. Our website is a one of a kind website and the only one that educates the customers in our industry.
The website that you helped build us has been working very well. Just yesterday we had 3 potential new customers call as a result of finding our site using Google. I'm sure I don't need to tell you that this was a shock. Our customers typically do not come to us this way. I am looking forward to this type of lead generation in the future.